Download highlights from our latest Ask the Experts feature when you complete the form below.
In this 'Ask the Experts' feature, a panel of key thought leaders share their perspectives on current obstacles and future developments in cell culture and contamination. For example, how can contamination of cell culture affect the final product? What challenges remain in the prevention of cell culture contamination?
Discover more about this from our expert panelists, Mark White (Bio-Rad; CA, USA), Archana Bhaw-Luximon (University of Mauritius; Réduit, Mauritius) and Félix Montero-Julian (bioMérieux; Lyon, France).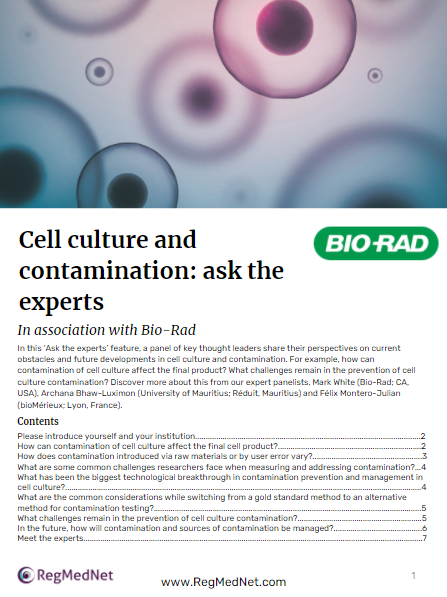 RegMedNet registration
Complete the form to access the PDF download of our Ask the Experts on cell culture and contamination and become a member of RegMedNet. If you're already a member, your details should be pre-filled so you can get your free download even quicker!