Download highlights from our latest Ask the experts feature when you complete the form below.
In this 'Ask the experts' feature, a panel of key thought leaders share their perspectives on current obstacles and future developments in raw material validation. For example, how does raw material variation affect cell cultures and products? What challenges are associated with qualifying raw materials? What is the unmet need with currently available raw materials?
Discover more about this from our expert panelists, Patricia Chimot-Marolle (Sartorius CellGenix; Freiburg, Germany), Frank Barry (National University of Ireland Galway), Kapil Bharti (National Institutes of Health; MD, USA) and Lyn Healy (Francis Crick Institute; London, UK).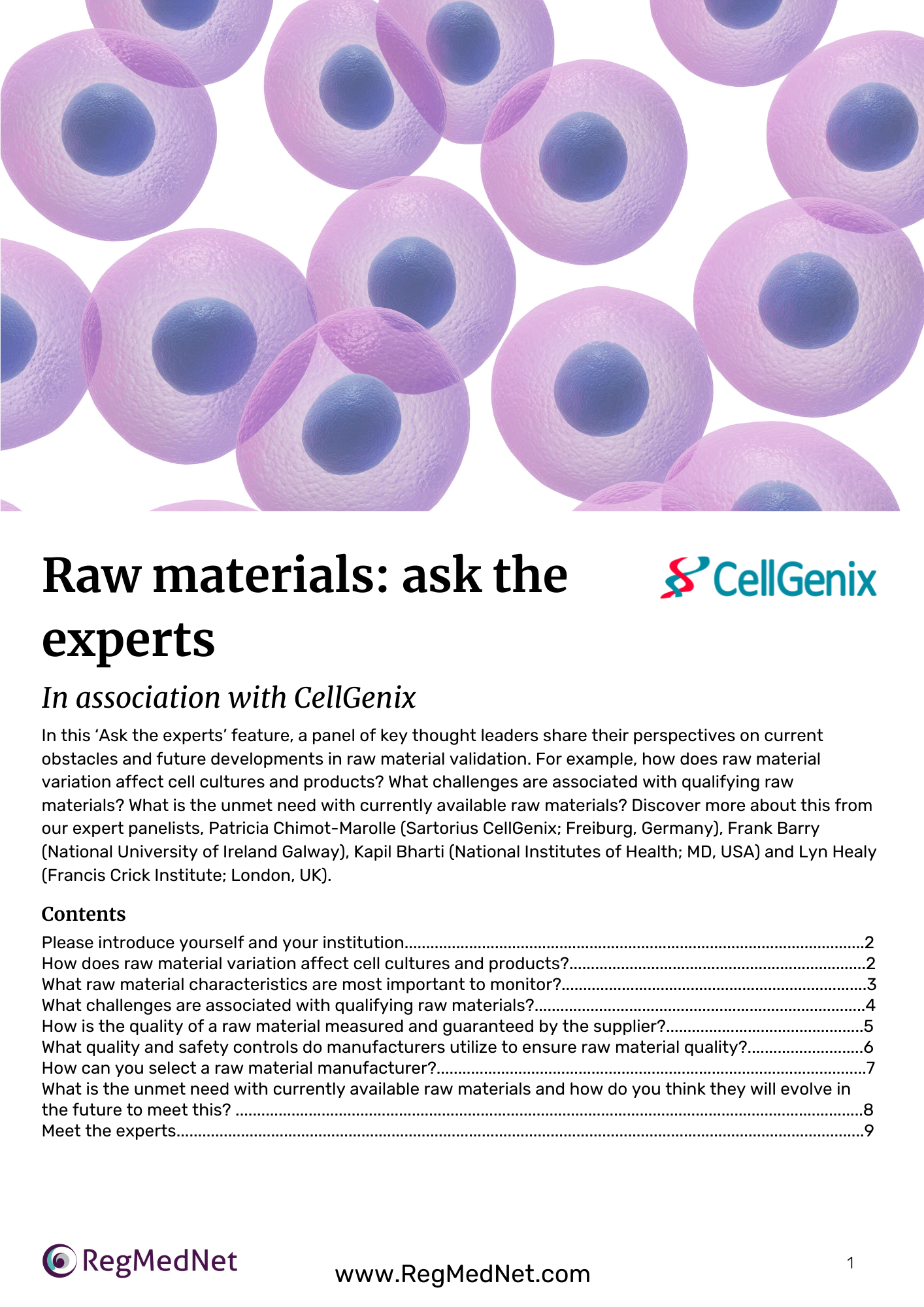 RegMedNet registration
Complete the form to access the PDF download of our Ask the experts on raw materials and become a member of RegMedNet. If you're already a member, your details should be pre-filled so you can get your free download even quicker!